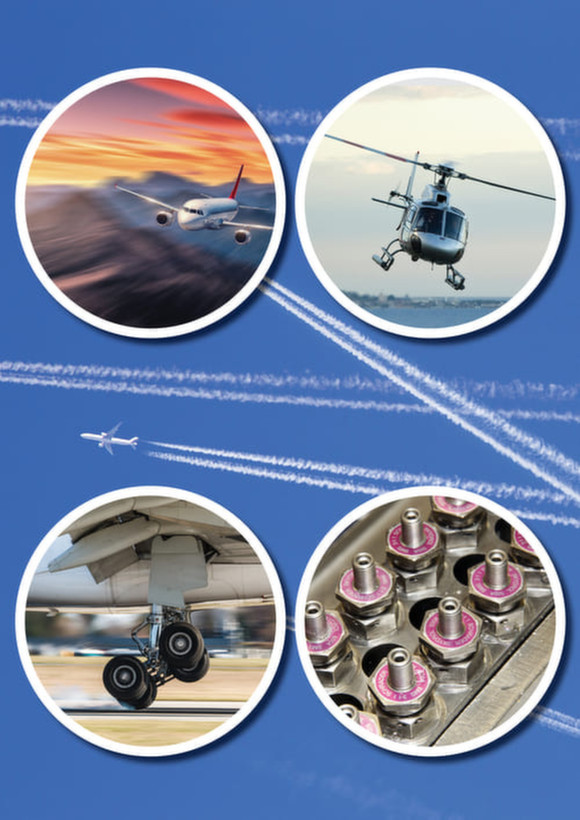 Schrader Pacific Advanced Valves designs and manufactures valves for aeronautical applications: valve for hydraulic brake circuits and valve for landing gear hydraulic circuits and valves for aircraft wheels.
Schrader Pacific Advanced Valves is not only a key player in the automotive, truck and air conditioning industries. We are also very active in the aeronautical sector in particular with valves for the wheels and the hydraulic brake systems and hydraulic landing gear systems.
Schrader Pacific Advanced Valves are designed and produced in order to meet very demanding temperature and / or pressure environments in the aeronautical industry.
The different types of Schrader Pacific Advanced Valves for aeronautics
"Made in France" valves with a very high level of performance and quality according to aeronautical requirements.
Aeronautical requirement mastery combined with production excellence, allows Schrader Pacific Advanced Valves to produce very high reliable valves for aerospace industry customers.
Our assembly and control workshop dedicated to the manufacture of these valves ensures the implementation of our skills acquired during many years of experience in the aeronautical field.
Our test and control procedures guarantee a very high level of reliability of our valves both for aircraft wheels and for hydraulic brake and landing gear systems for aircraft.